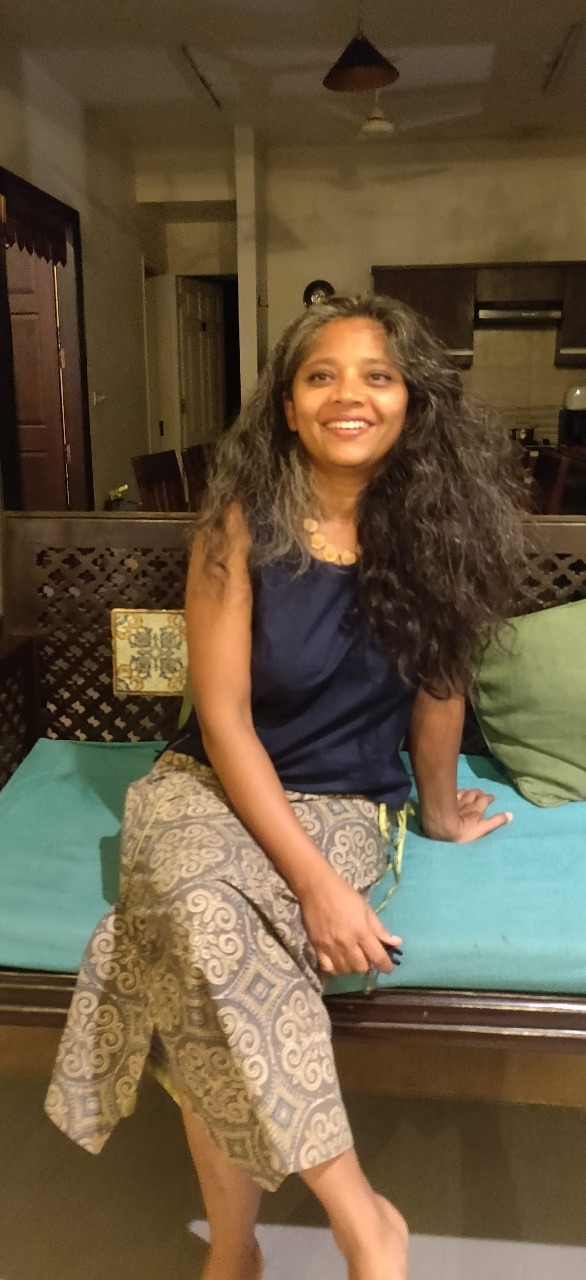 Sriranjani, is fondly known among Indian board gamers for Kavade, which is the name of a traditional Indian board game material in Kannada.   We all have played those nice little games using what is around us - stones, pebbles, chalks and drew stuff on the floor and still used strategy as a means to win.
Now in a very westernized world, where board games actually means manufacturing from ground up, Kavade stands as a very unique initiative which I am sure all Indian generations appreciate and love to play.
Sriranjani stands tall with her passion to retain Indian heritage and to be an Indian first to preserve and spread the culture our ancient kings once started.
They have a petite store in Bangalore, and merchandise is also available in kavade.org for purchase. Do check it out.
Also listen to her beautiful narration in this podcast, and get to know her future plans and dreams which are so so unique!